BOARD OF DIRECTORS
Guiding the Goodwill Mission
Local professionals and corporate leaders volunteer their time and talent to assist Goodwill in achieving our non-profit mission. Their guidance enables us to effectively and efficiently operate our programs to meet the needs of the Delaware and Delaware County, PA community.
2021- 2022 Board of Directors
Colleen Morrone
President/CEO
Board Chair
Susan Chu
Third Bridge Group Ltd.
Vice-Chair
Robin McKinney-Newman
REACH Riverside
Board Treasurer
Tish Anshen
WL Gore and Associates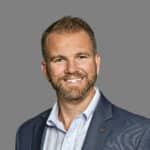 Board Secretary
Richard E. Dudek, Jr.
Patterson-Woods Commercial Properties
Steve Blewitt
IFS Benefits, LLC
Alisha Bryson
Wayman Fire Protection, Inc.
Doug Clark
The Mallet Group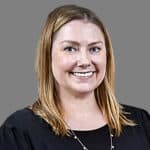 Chaney Hall
Fox Rothschild, LLP
Logan Herring
REACH Riverside
Theresa Jones
Santora CPA Group
Luke Rhine
Delaware Department of Education
Lauren Russell
Young Conaway Stargatt & Taylor
Karl Stukis
Diamond Technologies
Thomas Uebler
McCollom D'Emilio Smith Uebler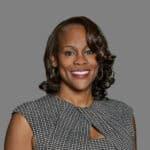 Kalimah White
Key Private Bank
NEVER MISS A CHANCE TO MAKE A DIFFERENCE
Stay up to-date on our mission services, in-store specials, one-of-a-find treasures on ShopGoodwill, volunteer opportunities and more!